Kaspar Companies Acquires Custom Long-Range Rifle Manufacturer Horizon Firearm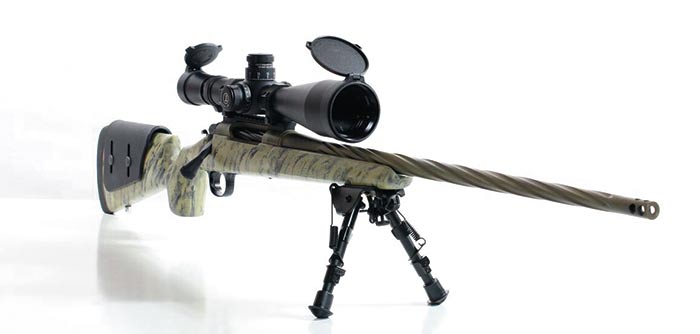 Kaspar Companies announces the addition of custom long-range rifle manufacturer Horizon Firearms to their portfolio of Texas-based brands.
Known for artistry and accuracy, Horizon Firearms builds tailor-made custom firearms with a .5 MOA guarantee and a 2.5-inch group at 500 yards with appropriate ammunition and wind adjustments. These ratings are twice as accurate as a standard factory rifle guarantee.
"Our growth rate has exceeded all expectations, and we have outgrown our space and our capacity to meet demand," noted Horizon Firearms' President Derrick Ratliff. "The vast resources of Kaspar Companies will help us expand our company while preserving our core priorities of customer experience, craftsmanship, and accuracy."
Horizon Firearms will benefit from Kaspar Companies' 117-year history in metalworking and manufacturing to bring specialty knowledge to the rifle industry. Concurrent with the acquisition, Horizon Firearms launched a patent pending anti-cant device, ZEROlight. The company has also announced the opening of a new retail location in College Station, Texas, targeted for December of 2015.
"Horizon Firearms was an ideal acquisition for Kaspar Companies because the craftsmanship of the products and the emphasis on customer experience perfectly aligns with our core values," Kaspar Companies' Chief Operating Officer Tarek Saab said. "Horizon Firearms' rifles are unequivocally the highest quality, most accurate long-distance rifles in the market."
The addition of Horizon Firearms to Kaspar Companies' portfolio of seven subsidiaries, including Ranch Hand Truck Accessories and Texas Precious Metals, indicates the company's commitment to a triad of strong Texas markets: gold, guns, and grille guards. 
About Horizon Firearms:
Horizon Firearms, headquartered in College Station, Texas, manufactures superior custom long-range, bolt-action rifles that deliver the finest accuracy in the industry. Every Horizon Firearms rifle is guaranteed to shoot .5 MOA with accuracy exceeding standard factory rifle guarantees. The company's distinctive firearms are assembled from the finest components and perfected by hand to provide excellence in workmanship, aim, style, comfort, and use. All rifles are designed to boost a shooter's confidence in the field or on the range. In addition to custom rifles, semi-custom rifles, and rebarrels, Horizon Firearms also offers innovative accessories such as the ZEROlight anti-cant device.