Jason Kaspar
CHIEF EXECUTIVE OFFICER
The eldest fifth-generation Kaspar, Jason is the CEO of Kaspar Companies, the Co-Founder of Texas Precious Metals, and the CIO of Ark Fund Capital Management, a global asset management company. Using the money he made from mowing lawns, Jason bought his first stock at the age of 13. As a high school student, he called his broker between class periods to buy and trade stocks. Jason graduated summa cum laude from Texas A&M University with a bachelor's degree in both finance and accounting. Before settling down in Shiner, Texas, Jason lived in both New York City and Dallas, working as an investment research analyst for Highland Capital Management and a corporate restructuring analyst for FTI Consulting. With a firm foundation in his faith, Jason balances his enthusiasm for business by two-stepping with his fun wife, traveling on the weekends, and spending time with his two little ones.
Peter Robinson
CHIEF OPERATING OFFICER
Peter Robinson is a forward-thinking, Lean transformational leader with experience in impacting profitable growth for a variety of industries. He is a business and operations leader, Lean Six Sigma black belt, Lean coach and change agent who has led several enterprise, continuous- improvement transformations and initiatives. Holding positions at industry leading organizations includuing BakerCorp/United Rentals, Grainger and United Airlines — Peter's business approach involves developing people, improving processes and operating with purpose. He has an MBA from Walden University and a Bachelor of Liberal Arts with a focus on psychology and theater from Wabash College. Peter enjoys volunteering in his community, serving as a professional mentor and coach, and most importantly, he loves spending dedicated time with his four daughters: Isis, Anaya, Cyrah and Zuri.
James Taumoepeau
VICE PRESIDENT OF LEARNING and DEVELOPMENT
James Taumoepeau joined the team at Kaspar Companies as the Vice President of Learning and Development. Although born and raised in San Mateo, California, James has called various places home all around the globe including Texas, Canada, and other parts of California. James gives true meaning to the term "Servant Leadership" as he thrives in his role to support the development of the employees of KCl. James is a US Army Veteran, a student of the Bible, and a talented Polynesian dancer. In his free time he enjoys spending time with his wife of 22 years, Anita, and their 2 children- daughter, Siosiana and son, Jean-Pierre.
Jill Opela
DIRECTOR OF KASPAR BUSINESS SYSTEMS
Jill Opela is from Wied, Texas, and has worked for Kaspar Companies for 25 years. She graduated summa cum laude from the University of Houston-Victoria with a bachelor's degree in accounting. As the senior accountant in the finance department, she continues to make valuable contributions to improving processes throughout the company. In addition to her role in finance, Jill supports the development and deployment of Kaspar Business Systems as the Director of KBS, which seeks to achieve the success of the overall business strategy through the connection of all of its subsidiaries and support functions. Jill has been recognized for embracing lean thinking and making change for the better, making her the perfect candidate to lead the efforts of KBS. She enjoys taking an active role in the development of the team and helping others establish goals that align with their strengths and interests for the overall success of the company. Jill enjoys traveling on the weekends and loves immersing herself in the culture of every destination she visits. When she is not traveling, she can be found relaxing at home and cheering on the Astros, or binge-watching documentaries, horror and crime movies on Netflix. Jill is an active member of the community and is currently volunteering as the President of the PTO at her daughter's school.
Tricia Knezek
HUMAN RESOURCES DIRECTOR
Tricia is originally from Sweet Home, Texas and worked in human resources as a manager for an oilfield company before joining Kaspar Companies in 2014 as a human resources generalist. In 2016 she was promoted to human resources director. A vital contributor to the Lean transformation at Kaspar Companies, Tricia participates in continuing education initiatives, including Lean intensives in Cincinnati and Chicago. She holds a Bachelor's of Business Administration degree from Texas A&M Corpus Christi with SHRM-CP and PHR certifications in Human Resources. Tricia has lived in Texas her whole life and enjoys traveling with her husband Glenn. She likes having something fun on the agenda to look forward to and always has a trip booked and ready to go.
Carli Elias
EMPLOYEE RELATIONS/ESPRESSO DIRECTOR
Born and raised in Shiner, Carli's work with Kaspar Companies began when she was still a student. During her summers home from college, she worked as a graphic designer for Kaspar Wire Works. Carli graduated from Texas A&M University with a Bachelor of Science in Interdisciplinary Studies. After spending some time working in College Station, it was time to return to the place she calls home. Carli and her husband Claudio moved back to Shiner in 2012 to raise their family. She returned to Kaspar Companies and has worked in various departments, finally landing in employee relations in 2015. She is constantly on the go and always has a hand in a variety of projects. Overall, she aims to ensure a positive work environment for all. When she isn't working, Carli loves traveling and spending time with her husband and their two children, Arthur and Gwen.
David Kaspar
CHAIRMAN OF THE BOARD
The eldest son of the Kaspar fourth generation, David graduated with a degree in business management as a member of the Corps of Cadets at Texas A&M University. David's first project at Kaspar Companies was creating and managing the sales department of Kaspar Companies' now extinct newspaper rack company, Sho-Rack, where he never reneged on a delivery commitment. His unwavering dedication to building a customer experience that exceeded all others is still maintained throughout all of Kaspar Companies' subsidiaries. David developed a series of programs to train managers and staff on proper resolutions to mechanism problems, leading to increased efficiency in all aspects of production. As the Chairman of the Board, David continues to help guide Kaspar Companies on a steady path of sustainable growth.
Doug Kaspar
BOARD MEMBER
Doug Kaspar graduated from Texas A&M University in 1980 as a member of the Corps of Cadets with a degree in industrial engineering. After bicycling across Europe for three months, Doug returned to America to work on a multitude of engineering projects for Kaspar Companies, including factory work flows, building design, machinery implementation, system design, information technology and environmental compliance. Throughout his tenure at Kaspar Companies, Doug engineered a multitude of innovative inventions, including the development of a patent electrocoagulation wastewater treatment system, Kaselco. Today, Doug continues to be involved in every aspect of Kaspar Companies as a member of the board.
Terry Rathert
BOARD MEMBER
Terry Rathert serves on the Board of Directors for Kaspar Companies, Southwestern Energy, the YMCA of the Greater Houston Area, and Texas A&M University's Petroleum Engineering Department Industry Board. Terry graduated from Texas A&M with a degree in petroleum engineering and is a member of the Academy of Distinguished Graduates of the Harold Vance Department of Petroleum Engineering. Terry co-founded Newfield Exploration Company, where he held the position of CFO from 1992 to 2013 before retiring as the executive VP and senior advisor. A graduate of the Rice University Management Program and a member of the Society of Petroleum Engineers, Terry has experience as the treasurer for the Houston Energy Finance Group, the American Exploration and Production Council, and America's Natural Gas Alliance. Born and raised in St. Louis, Missouri, Terry is an avid cold water fly fisherman, turkey hunter, wing shooter and bow hunter.
Dennis Broughton
Dennis Broughton joined the Kaspar Companies Board of Directors in January 2022. He earned a Bachelor of Science in Chemical Engineering from the University of Texas. Dennis worked for DuPont for 31 years in process technology, human resources, sales, marketing, government relations, operations, and business management. He also served as the Senior Vice President in Business Philosophy and Culture for Koch Industries for 13 years. Dennis was born and raised in Texas and currently resides in Shiner and Austin, TX. Dennis is strongly devoted to faith, family and freedom. He enjoys outdoor activities and spending time with his wife of 50 years, their children and spouses, and their six grandchildren.
Claire Dornak
BOARD ADVISOR
Claire Dornak serves on Kaspar Companies' Board of Directors. Claire graduated from Texas A&M University with a Master of Science in Management Information Systems and a Bachelor of Business Administration in Accounting and pursued a Master of Business Administration (MBA) at Rice University. Dornak currently serves as a Tax Director in Global Tax Operations at American International Group (AIG). The last several years she has split her time between Houston, New York City and London. Her previous roles include Tax Technology Consultant for Ryan, Inc. and a Senior Tax Consultant for GDF Suez Energy North America. In addition to her traditional career in finance, she simultaneously pursued an entrepreneurial path as an investor and partner of a national flower shop chain earned a place on Inc's list of 5,000 Fastest Growing Companies for three consecutive years. Outside of work Claire enjoys riding horses and owning her own horse and two mules, crafting and cooking with her daughter, family genealogy research, and attempting to use her aspirational embroidering skills in support of fundraising causes for missions organizations, the Houston Livestock Show and Rodeo, and various animal rescues.

Our Mission
Kaspar Companies exists to improve
lives by being faithful stewards of
God-given resources.

Our Core Values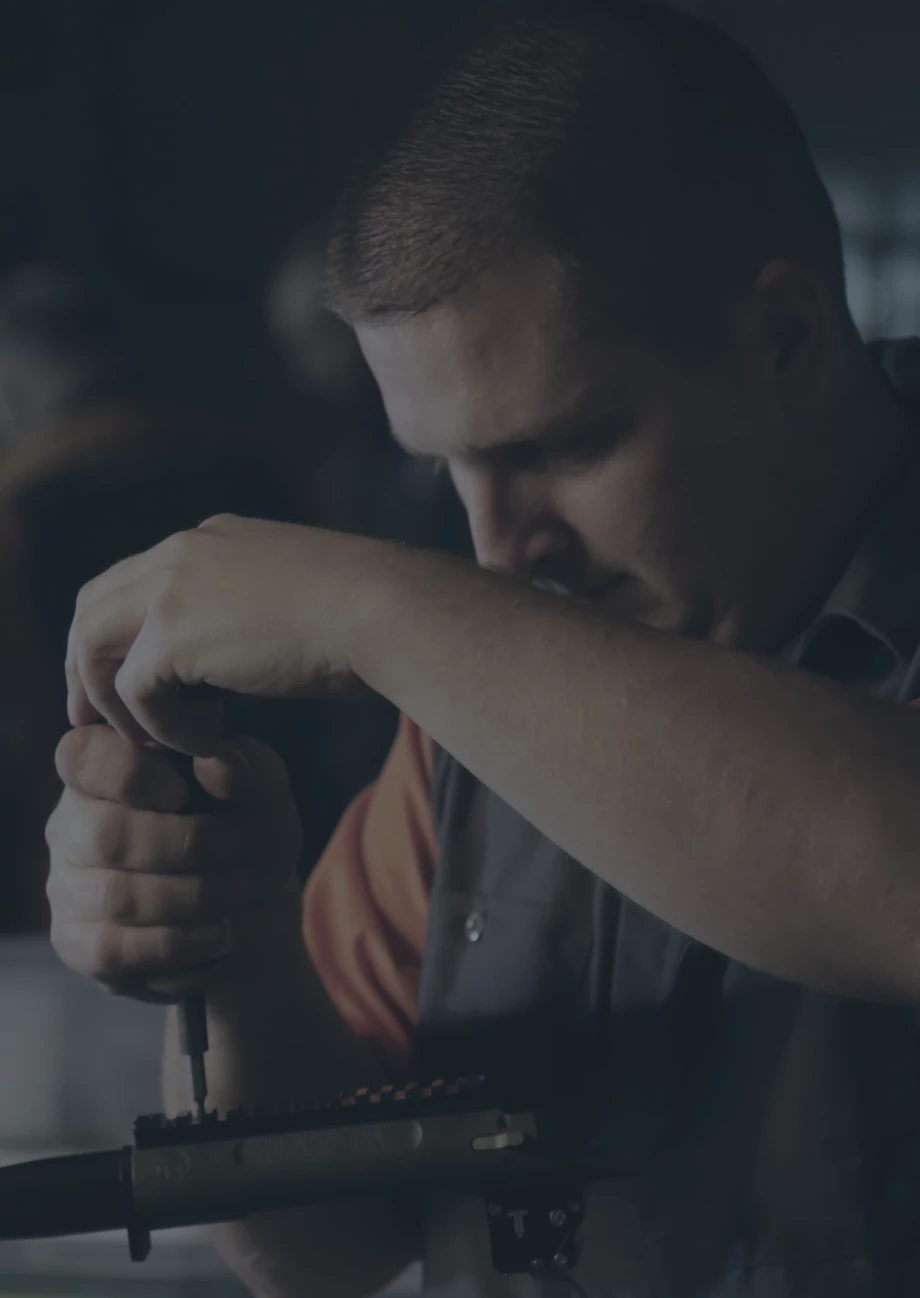 STEWARDSHIP
Our hands are outstretched and open representing our dedication to STEWARDSHIP, carefully receiving and cultivating the resources entrusted to us so that we may responsibly return them to the world in the form of prosperity and opportunity.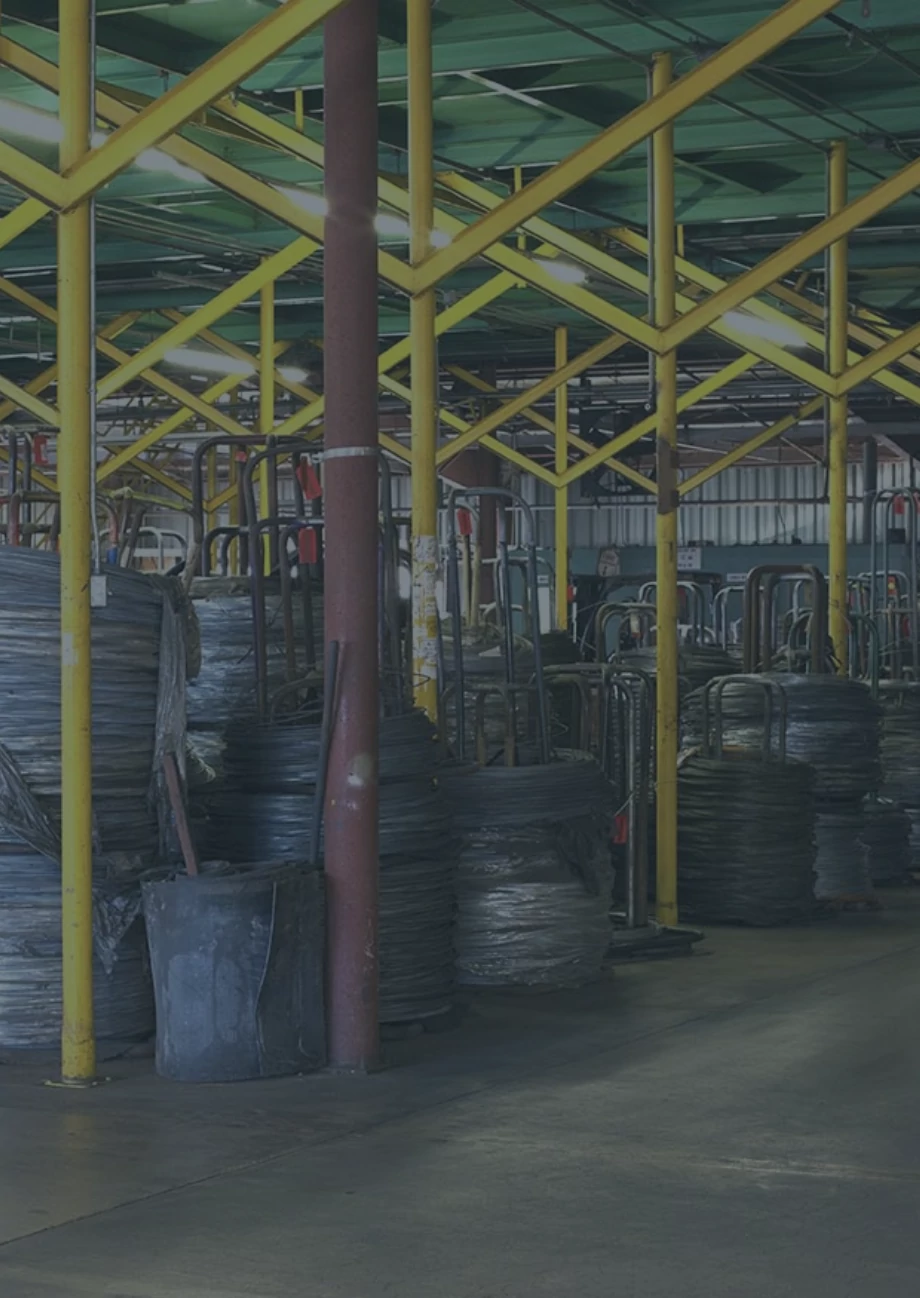 VERSATILITY
Moving forward in a purposeful direction, our feet take each step with the balance of VERSATILITY to remain guided and diverse as we carefully maintain our established roads while actively exploring new paths.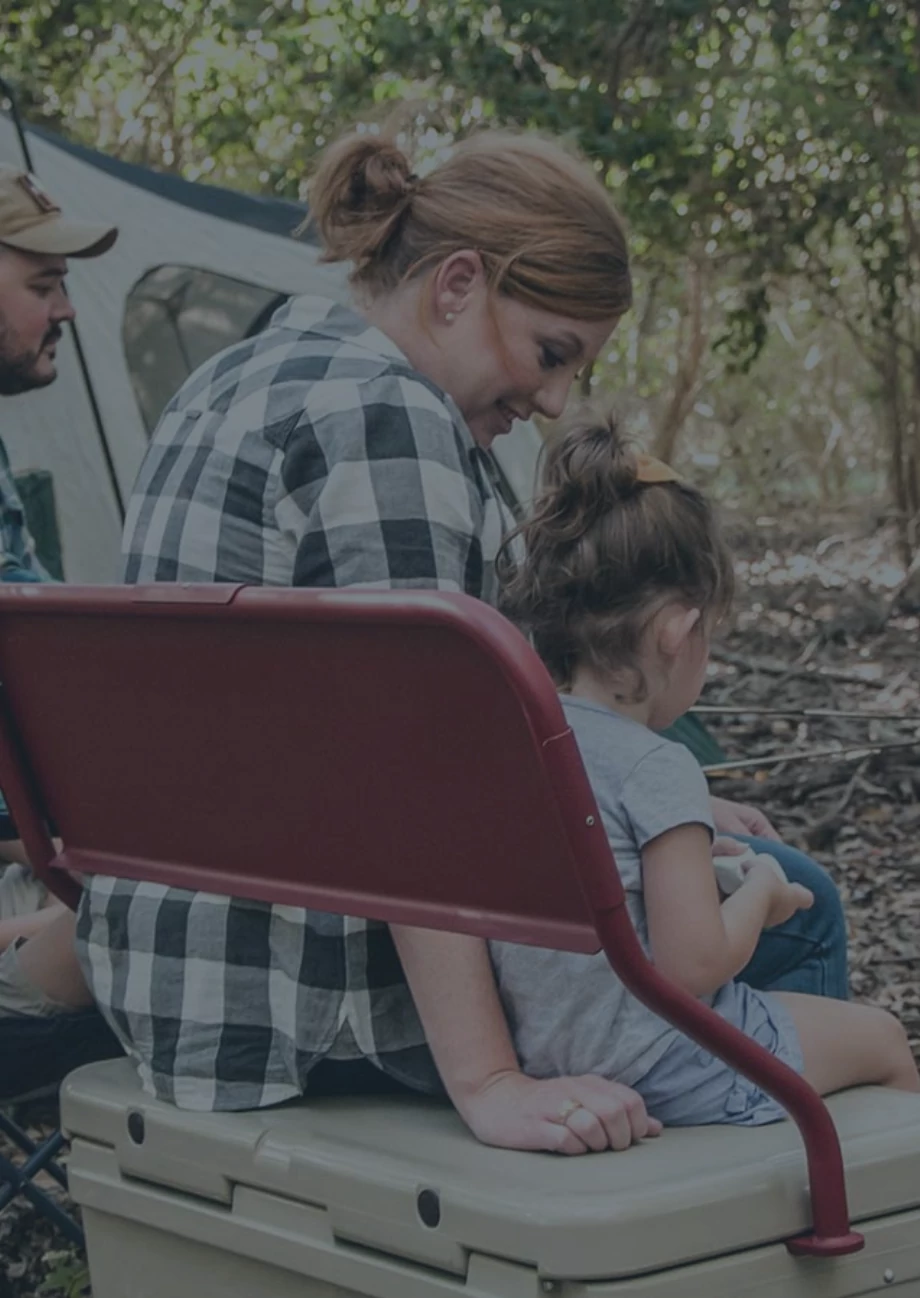 FAMILY
Supporting all members and making us whole is the backbone of our organization: FAMILY. Owned and operated by five generations of the Kaspar family, we believe in the strong family unit and are committed to being a family friendly employer.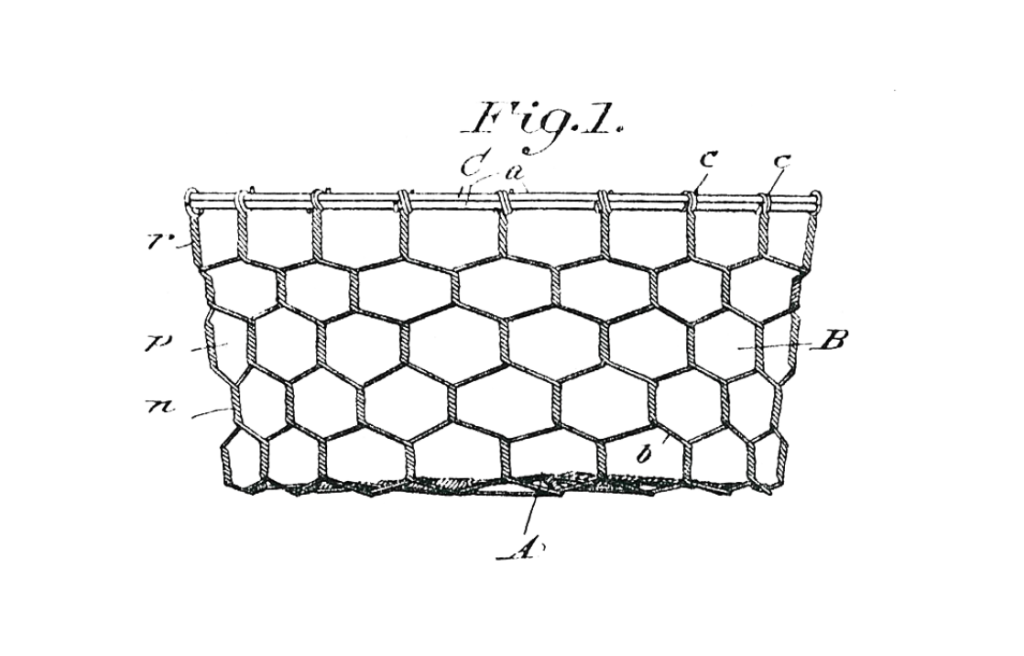 With over a century of experience, we're proud to say that our family of businesses spans 20 recessions, one depression, two world wars, oil embargoes, steel shortages and 21 presidential administrations. Starting with a single wire basket, Kaspar Companies has since grown to be the parent company of seven subsidiaries: Kaspar Wire Works, Texas Precious Metals, Texas Ammunition, BEDROCK Truck Beds, Silverback Homes, Horizon Firearms, and iota Outdoors. A fifth-generation family business headquartered in Shiner, Texas, Kaspar Companies has evolved and expanded into diverse industries while remaining grounded in the founding principles of quality American workmanship and honest business practices.
In the 1890s, Texas farmer and son-of-an-immigrant missionary August Kaspar fashioned a basket out of an abandoned wire fence. August watched as his fellow Texas ranchers discarded their old smooth wire fences for the newly invented barbed wire and discovered that the scraps were not simply trash. Using nothing but his hands and a pair of pliers, he created a crude looking basket that was intended to help him carry hay and corn shucks from the barn to the animal stalls. Little did he know that this basket would lead to a century-old business legacy and serve as the entrepreneurial spark of modern day Kaspar Companies.
Peddling from farm to farm in a loaded wagon, he continued to sell his baskets until the business became a full-time replacement for ranching. August invested in wire straightening machines to create a more attractive product and built a wooden barn to house the headquarters. He began to place his products in general stores and hardware stores, eliminating the door-to-door peddling and increasing sales.
It Began with a Basket
EST 1898
August's son, Arthur, joined the family business at the age of 10, quickly excelling in operating the unruly pieces of equipment, learning how to fine tune the gasoline engines, and handling the maintenance and repairs.
His passion for machines and manufacturing continued to grow, and soon Arthur was designing new machines specifically for the production of Kaspar products. As the company expanded its product line, it introduced what many consider to be the first shopping carts in grocery stores.
Don Kaspar continued the work of his father, Arthur, by building the business into a worldwide corporation. During the mid-1950s, Don worked diligently to develop a superior rack dispenser that would dominate the newspaper rack industry. Sho-Rack provided products for newspaper industry leaders, including USA Today and The New York Times, and introduced a plethora of new and innovative technology to the rack dispenser.
Kaspar Companies' ability to adapt and evolve with the changing world contributes to its flourishing survival. Under the leadership of the fourth and fifth generations, Kaspar Companies has since grown to be the parent company of seven subsidiaries, built from the original hard-working ingenuities and faith-driven principles that were put into that first wire basket.