117-year-old Kaspar Companies launches company-wide rebrand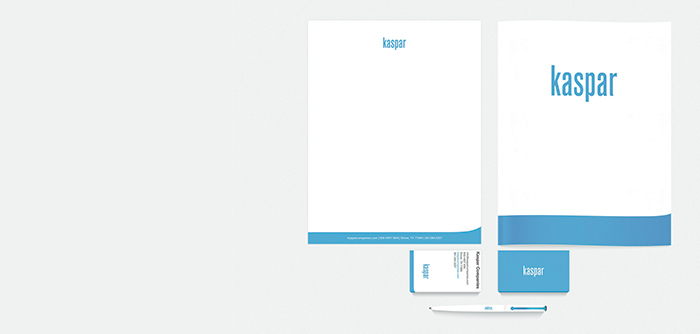 Built to house what was once the entire company in the early 1900s, a green wooden building sits dwarfed under the shadows of the surrounding facilities. It wears the name "Kaspar Wire Works," a title representing the deep history embedded within its structure. With an outward appearance that speaks of a century of seasons in the Texas heat, the building that was once at the forefront of Kaspar Companies' expansion now represents the founding roots of what has since become a flourishing family of businesses.
Kaspar Companies' Shiner campus is the headquarters for seven thriving subsidiaries: Ranch Hand Truck Accessories, Kaspar Wire Works, Texas Precious Metals, Bedrock Truck Beds, Truckfitters, Silverback Homes and Horizon Firearms. The 550,000- square-foot manufacturing plant sprawls farther than the eye can see, and its walls contain a plethora of patented technologies, innovative ideas and tenured experts.
Amidst the aroma akin to freshly baked bread that emanates from the neighboring Spoetzl brewery, known for Shiner Bock, there is something else in the air of small-town Shiner, Texas, and it is coming from Kaspar Companies. It is the arrival of talented individuals from states across the country, such as California, Alabama and Missouri. It is the sounds and smells of construction from campus-wide renovations. It is the excited chatter amongst employees as they are presented with the reinvented Kaspar Companies brand.
"You can feel that Kaspar Companies is more energized right now," says Carli Elias, employee relations. "Throughout the rebrand and renovation we are continuing to uphold Arthur and Don Kaspar's original vision for the company to be a positive influence on the community."
Currently in its fifth-generation of family ownership, Kaspar Companies has a long- standing legacy in the city of Shiner. "Kaspar Companies longevity is one of the true gems of an American story," says CFO Jason Kaspar. "Starting from 1898, to think about what has occurred in the past century is truly mind-boggling. From world wars and depressions to steel embargoes and oil shortages, it's a testament to managing our risk in a way that ensures that we will be here for the next generation."
The summer of 2015 marks a monumental visual and corporate revamping of Kaspar Companies, previously known as Kaspar Wire Works. Along with an updated logo, Kaspar Companies launched a modern website and began considerable renovations on campus buildings and signage. But it was not just the visual aesthetics that received an overhaul. The board of directors and executive team experienced a restructuring that included the definition of roles and the addition of several talented team members.
"Kaspar Companies is at an exciting point in its 117-year legacy," says CEO David Kaspar. "Through the pivotal reestablishment of our brand, we are building our company to last for generations. It represents far more than just a visual change in our identity; it is a celebration of our ability to adapt and advance with the changing world."