Ranch Hand Welcomes Mike Kane as new VP of Manufacturing & Engineering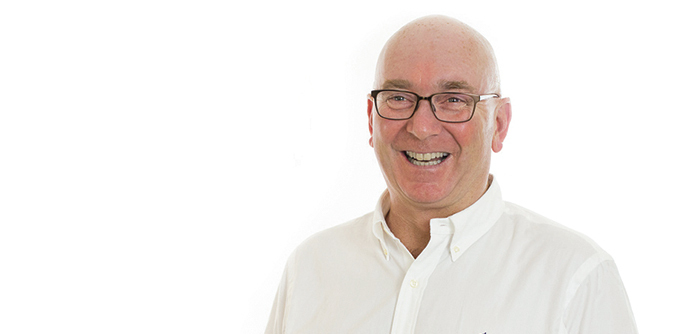 Ranch Hand is adding some manufacturing muscle to its team of experts in the SUV and truck accessory industry. His name is Mike Kane, and he is the new Vice President of Manufacturing and Engineering for Ranch Hand. Mike is making strides to improve the manufacturing and engineering processes.
A firm believer in lean manufacturing and 5S, Mike is working to implement each of the philosophy's five "S" words — sort, set, shine, standardize and sustain — in all of the facilities' practices. One of the by-products of the 5S philosophy comes in the form of another "s" word: safety. Mike realizes that safety is of utmost importance, and he is utilizing his expertise to ensure that Ranch Hand products are and continue to be the safest SUV and truck accessories on the market. When Ranch Hand advises customers to "Be on the Safe Side" with Ranch Hand products, they mean it.
While safety is the driving reason in purchasing Ranch Hand truck/SUV accessories, Mike understands that style has an important role, too. Each product is engineered to be a ruggedly handsome addition to any truck or SUV. Mike is continually monitoring Ranch Hand's manufacturing to make sure that the best looking, highest quality products are leaving the Ranch Hand factories. Ranch Hand products feature an all one-piece, fully-welded design that's frame mounted for extra strength. In addition, every product is built using superior materials, including 4" schedule pipe, 12 gauge tubing, 12 gauge diamond plate steel and a super-polyester black powder-coat finish that is 5 mm thick and baked at 460 degrees to prevent corrosion.
If the truck or SUV is a Chevy, Ford, GMC, Jeep, Ram or Toyota, Ranch Hand has it covered with heavy-duty, high-quality grille guards, front end replacements, back bumpers, headache rack systems, bed rails, steps, toolboxes and more. Families rely on Ranch Hand's safety and protection, whether they are taking the kids to Little League, planning a cross-country road trip hauling a horse trailer to the next rodeo or just running to the grocery store.
When it comes to strength and style, ranchers, contractors, utility companies, municipalities, soccer moms, emergency response vehicles, the oil and gas industry, and many others look to Ranch Hand because they know that their product will look great and stand up to the test of time.
Mike has a winning academic background that includes an MBA from Rensselaer Polytechnic Institute and bachelor's degrees from Ithaca College in New York and Central Connecticut University. His industry intelligence and innovative thinking is backed by a plethora of executive level positions, including vice president of manufacturing and past division president for a major retail company spanning eight business entities, chief operating officer for a $100 million organization with corporate, wholesale and retail locations, and director of supply chain operations for a $1.5 billion division of a global technology corporation.
"With Mike on the team, Ranch Hand can continue to lead the industry with products that provide safety and eye appeal" states Ranch Hand President, Greg Chumchal.