Kaspar Companies lost a very special member of the family this past weekend. Don Kaspar, known affectionately as Daddy Don.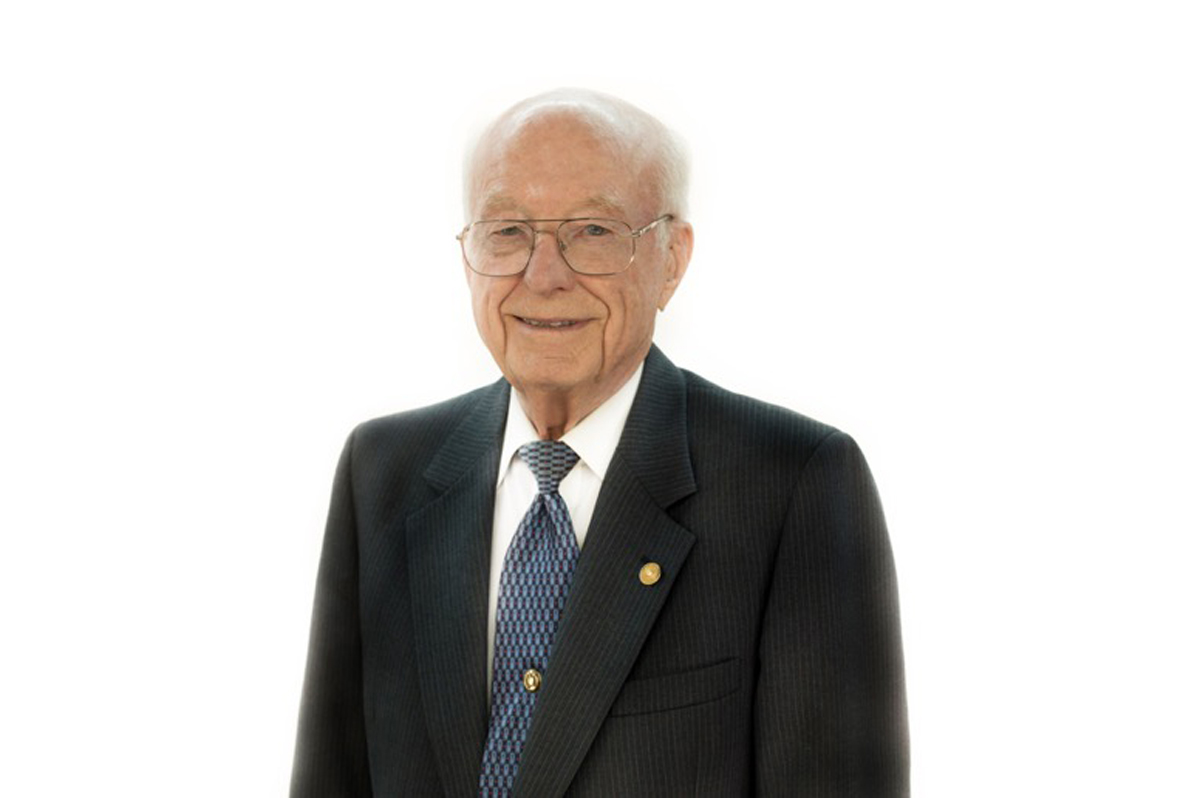 Kaspar Companies lost a very special member of the family this past weekend. Don Kaspar, known affectionately as Daddy Don, was an integral member of Kaspar Companies for over six decades. Don influenced the lives of so many people, and his deep love for Kaspar Companies and the lives affected by Kaspar Companies ran deep. Don came to work every day until his death at 88 years old, and he could often be found with a bank bag in his hand telling jokes, great stories, and making people smile. Don was the patriarch of Kaspar Companies, and his humble and kind spirit will be missed.
Just minutes before suffering a massive heart attack, Don was with several members of the Kaspar family enjoying a Texas A&M football game in Kyle Field in College Station, Texas.
Don held season tickets since the 1950s, and the Kaspar family is comforted by the fact that he was surrounded by those he loved and doing something that brought him great joy. Don lived an abundant yet selfless life, and we at Kaspar Companies were honored to live life with him and learn so much from his steady and dedicated love and leadership.
Don was born November 24, 1928, in Shiner, Texas, to Arthur and Josephine Kaspar. He was married to the late Jean Welhausen Kaspar for over 52 years and had four sons: David Charles, Dan Arthur, Douglas Don, and Dennis Gene Kaspar. He graduated from Shiner High School in 1945 and Texas A&M in 1949 with a B.S. in Agricultural Administration. From high school through college, he worked part-time factory jobs and served as a Jr. Executive at Kaspar Wire Works, Inc, a company founded in 1898 when his grandfather, August Kaspar, made and sold his first wire basket. He joined the U.S. Army and served in the Korean Conflict as a 2nd Lt. and then as a 1st Lt. in 1950-1952, receiving a Combat Infantry Badge and a Bronze Star.
While a student at Texas A&M, Don was in the Cadet Corps and served as the Class President of '49. He was a Corps Staff Operations Officer, member of the Ross Volunteers, Outstanding Staff Officer, member of Who's Who at Texas A&M, and served on the Senior Ring and Student Life Committees. Since graduation, he has been a 1949 Class Agent, a three year Vice-President of the Association of Former Students, a President's Endowed Scholar Honoree, a member of the Corps Development Council, a member of the A&M College of Business Development Council, a member of the A&M Research Foundation, Past President of the Yoakum A&M Club (Lavaca/Dewitt Counties) and lifetime Diamond Century Club member. In 2016, Don was awarded the Texas A&M Outstanding Alumni Award from the college of Agriculture and Life Sciences.
Don Kaspar continued his father's work and built Kaspar Wire Works (now Kaspar Companies) into an international corporation that is one of the oldest family-owned and operated businesses in the country. Though he still attended work every day until his death, he lived to see the operational leadership of the company transferred onto the shoulders of his four sons and then onto his grandchildren.
In 1951, he was made CEO and Chairman of the Board of Kaspar Wire Works, Inc. As a multi-decade CEO of the Kaspar Companies, Don has overseen the growth of a small manufacturing company to a well-diversified, multinational enterprise. From 18 employees to almost 1,000, Don laid the foundation for Kaspar Companies' expansion to currently include Ranch Hand, Kaspar Manufacturing, Texas Precious Metals, Bedrock Truck Beds, Horizon Firearms, Iota Outdoors, Truckfitters, and Silverback Homes. Kaspar Wire Works, Inc. has twice received the Texas Industrial Commission expansion award, Ranch Hand and Texas Precious Metals received the Aggie 100 award, and Texas Precious Metals was recognized by Inc. 500 as one of the fastest growing businesses in America. Don's leadership has paved the way for business success for future family generations.
His dedication to young people and to his sons led Don to be the Scoutmaster of Troop 231 for many years. Don, his four sons, and all 5 of his grandsons achieved the rank of Eagle Scout.
Don Kaspar has been a stabilizing factor for the community of Shiner and Lavaca County as the largest employer for decades. As a result, the county was able to grow and prosper as compared to other rural areas in Texas. He was President of the Shiner Rotary Club, a Director of the Shiner Hospital Foundation, first Chairman of Shiner Youth Baseball, first Chairman of the Shiner United Fund, and Chairman of the Board of the First United Methodist Church. He has been recognized with the Silver Beaver Award from the Boy Scouts of America, the Roll of Fame from Rotary District 587, and Texas Association of Business Awards. In addition, his service to the business community via the Texas Association of Business and Texas A&M, Don has helped these entities to thrive and flourish. Shiner would not be the same without him.
Don is survived by his four sons and their wives; David and his wife Josh, Dan and Lynda, Douglas and Laura, Dennis and Dee Dee, all Shiner residents, along with ten grandchildren and six great-grandchildren. Pallbearers are Jason Kaspar, Christopher Kaspar, Kyle Kaspar, Dennis Chase Kaspar, Colter Kaspar, Russell Blessing, Claudio Elias, and Derrick Ratliff.